Methods and concepts for Value Based Management (VBM)

Steps Ahead… ValueReporting Framework™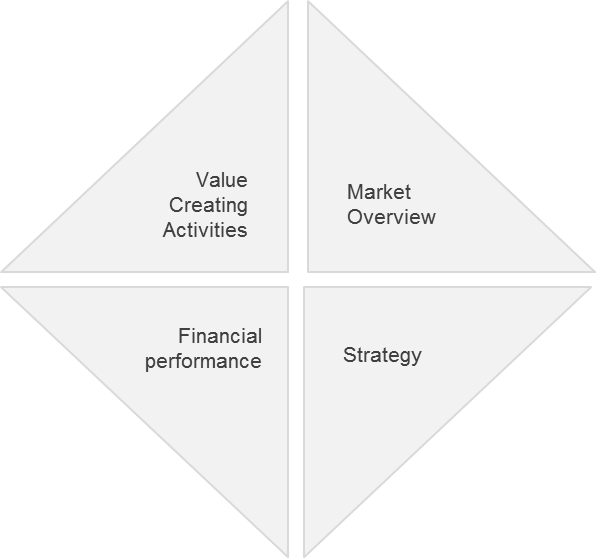 Our ValueReporting™ Framework consists of four categories of information:

Market Overview
Describing the industry dynamics facing the company, including the competitive, regulatory and macro-economic environments.

Strategy
Covering the company's strategy, goals and objectives, organizational design and governance structure.

Value Creating Activities
Describing the activities and relationships that underpin financial performance, including key non-financial areas relating to customers, people, innovation, brands and the supply chain, and environmental, social and ethical concerns.

Financial Performance
Presenting the metrics used by management to monitor financial performance, and linking them to the company's strategy. This section should clearly detail issues such as business segmentation and the relationship between risk and return, as well as the ability to generate cash and reconcile internal performance measures to those reported externally to stakeholders.